The Adventures of Stukeley
SGSocAdmin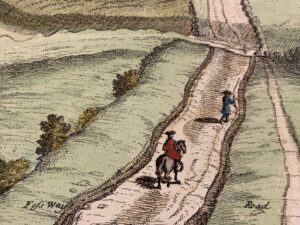 William  Stukeley born locally at Holbeach, also living at Stamford, Grantham and London. During this time he practised as a doctor and rector but his passion was as an antiquarian.
He spent 25 years travelling England on horseback recording various historical sites and making detailed drawings. The society (he was a member) has many of his drawings, a hand coloured book of his travels and several other artefacts.
Also on display will be several original collection books from the library with the detailed research by a student recently on placement with us.