Membership of the Society is now open to anyone over the age of 18. Women were admitted for the first time in 2006 and now comprise over 20% of the total membership. We are no longer the closed male only Society of yesteryear.
Members of the Society meet at the museum on Thursday evenings throughout the year for informal discussions and an exchange of interests. Only politics and religion are barred from discussion under the founder's ruling. The entirety of the contents of the museum and its library are freely available to all members, for study, research or mere curiosity, although some restrictions do apply to some of the older or more fragile items.
The annual membership fee is the chief source of income to the Society, enabling it to continue its work on the preservation, conservation and displaying of its many prized collections.
Members are encouraged to sign a Gift Aid Declaration form as this allows the Society to recover Income Tax on annual subscriptions and donations, which makes an enormous difference to its income.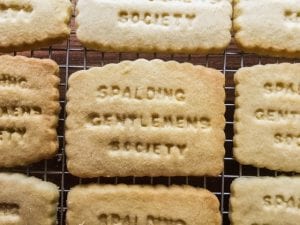 For more information, click the link here to discover the benefits of membership or email membership@sgsoc.org