Public Lectures
From September to March the Society organises a programme of public lectures on cultural, scientific and antiquarian subjects. These have been held almost continuously since 1889 and are considered one of the most important aspects of the Society's work.
The lectures are held on Friday evenings commencing 7.30 p.m. The lectures running through the autumn of 2021 will be held at Spalding Methodist Church in Broad Street, directly opposite our museum. Admission will be £3.00 per person. We ask that only people who are fully vaccinated or have passed a recent clear Covid test should attend in person. We plan to live stream the lectures for the benefit of those unwilling or unable to attend at the venue. Booking will required to access the stream at the same cost, £3.00.
To attend online please book through Art Tickets by clicking
https://spalding-gentlemens-society.arttickets.org.uk/
Available onlineevents will be published on Art Tickets 7-10 days before the event
Lecture Programme 2021-22
September  10th 2021
The Voyage of the Beagle
Presented by Emeritus Professor Peter Worsley, lecturer
The historic circumnavigation updating Admiralty charts with world changing naturalist Charles Darwin on board
September 24th 2021
An 18th Century Lincolnshire Gentleman's Library now in Norfolk
Presented by John Gandy, previously Senior Librarian at Blickling Hall, the National Trust's largest library of printed books
Sir Richard Ellys of Nocton Hall was an early SGS member with a celebrated library
October 8th 2021
Egyptologist Notebooks
Presented by Dr Chris Naunton,  Egyptologist, writer and TV broadcaster
Rediscovering ancient Egypt through sketches, paintings and maps of past explorers and Egyptologists
October 22nd 2021
Creating an Impression: the stories below the surface
'Rebellion, Revolution, Reform'
the lecture will chart a political course through the constitutional 'long eighteenth century': the Glorious Revolution to the Great Reform Act of 1832.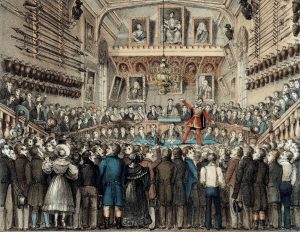 Presented by Jasper Jennings, dealer, author and lecturer
The surprising and intriguing stories to be found behind antiquarian prints
November 5th 2021
The Landscape History of the Lincolnshire Coast
This lecture has been cancelled
November 19th 2021
Explosives: The Past, Present and Future
This lecture has been cancelled
January 7th 2022
Deep History 'Down Under'
This lecture has been cancelled 
January 21st 2022
The Legendary Medieval English Longbow
This lecture has been cancelled 
February 4th 2022
Waste Vitrification: Cleaning up the Legacy of the Nuclear Age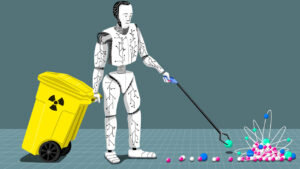 Presented by Professor Russel Hand, Head of Glass Science and Engineering Sheffield University
Transforming contaminated radioactive liquids into stable glass
February 18th 2022
Deep Sea Research
This lecture has been cancelled 
March 4th 2022
The Hunt for Dark Matter
Presented by Ed Daw, Professor of Gravitational Waves and Dark Matter Physics Sheffield University
The universe is dominated by a mysterious substance that neither emits light nor obscures luminous objects
March 18th 2022
Standing on Uncertainty
Presented by DR Philip Collins, Vice Dean ( Education) Brunel University London, specialist in Geomorphology
The challenge of discovering what is really beneath the ground we live on and the engineering science at hand