Public Lectures
From September to March the Society organises a programme of public lectures on cultural, scientific and antiquarian subjects. These have been held almost continuously since 1889 and are considered one of the most important aspects of the Society's work.
For various reasons the programme does change, so please check the list for the most up to date schedule.
The lectures are held on Friday evenings commencing 7.30 p.m. They take place with the kind permission of the Headmaster in the main hall of the Spalding Grammar School, Priory Road, PE11 2XH. Attendance is excellent value at only £2.50 per person.
Lecture Programme 2019-20
September  13th 2019
The Emperor and the Prostitute
Dr Geri Parlby BA (Hons.) MA (Coutauld)
Justinian and Theodora, the most notorious Byzantine couple.
Justinian and Theodora, the most notorious couple in the history of Byzantium. They bowed to no man when they ruled the world's most powerful empire during the 6th century. A former prostitute and exotic dancer, Theodora was a woman with an unsavoury past, while her husband's roots lay in Balkan peasant stock, yet together they inspired some of the most beautiful art in the Byzantine Empire. From the sublime mosaics of Ravenna and St. Catherine's monastery to the miraculous architecture of Hagia Sophia – who could forget the most outrageous couple in Byzantine history?
Dr Parlby is a former Fleet Street journalist and film publicist. She has a first class honours degree in History and Theology, a Masters in History of Art from the Courtauld Institute and a Theology doctorate from Roehampton University in London. She has been lecturing for the past eleven years both in the UK and internationally. She is also principal lecturer on the NADFAS South West Area's History of Art course and is an Honorary Research Fellow at Roehampton University and a Fellow of the Royal Society of Arts.
September 27th 2019
Musical Instruments of the Elizabethan Era
Professor Peter Bull Birmingham University

A lively presentation with solo renditions on musical instruments of the period.
October 11th 2019
'They said build it where?'
John Chester Esq. Lecturer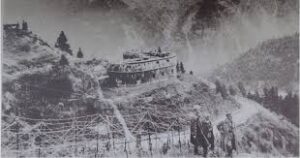 The construction of mountain fortifications between Austria and Italy during World War 1.
October 25th 2019
Lawrence of Arabia: Obsession
Kevin Winter National Civil War Centre
The obsessive personal attributes of Lawrence, and the pursuit into his life.
November 8th 2019
My Days as a Spy
Wing Commander Stephen Griffiths MBE MBA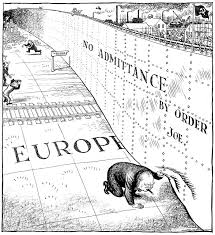 A retired Wing Commander tells of 3 years behind the Iron Curtain, his training, equipment and covert missions.
November 22nd 2019
Britain and the First World War
Stephen Badsey PhD University of Wolverhampton
Changing perspectives on the conflict through 100 years of history
January 17th 2020
Armed in Alabaster
Dr Tobias Capwell Curator of Armour Wallace Collection
Church monuments and the story of armour in England 1400-1520.
January 31st 2020
Humorous Etymologies
Anthony Poulton-Smith Author and Lecturer
A humorous account of the origins of the English language.
February 14th 2020
The Most Perfect Shape
Prof. Tim Birkhead Dept. of Animal Sciences University of Sheffield
The inside and outside of a bird's egg.
February 28th 2020
Plant Breeding, A Vital Technology
Dr Richard Tudor Plant Breeding Manager Elsoms Seeds

From its humble beginnings 10,000 years ago to cutting-edge science today.
March 13th 2020
Cancelled
We apologise for any disappointment this may cause
March 27th 2020
Cancelled
We apologise for any disappointment this may cause